The Friends of the Rio de Flag Board meets at 5:30pm every third Monday of the month at Natural Channel Designs, Inc., 2900 N. West St. Ste 5, Flagstaff. For potential changes to this notice, please email deflagrio@gmail.com.
Covid 19 Update: All board meetings will be held virtually until further notice.
Kathy Flaccus, President
Kathy has an MS in Watershed Hydrology from the University of Arizona, and spent most of her career teaching high school science in Flagstaff.  When she retired she wanted to spend time working on three main concerns – environment, education, and community.  Volunteering with the Friends of the Rio de Flag lets her combine the 3.  Even though the Rio is ephemeral, it is a jewel that connects many neighborhoods and habitats in Flagstaff and is vitally important to protect.
Tom Bean, Treasurer
Tom has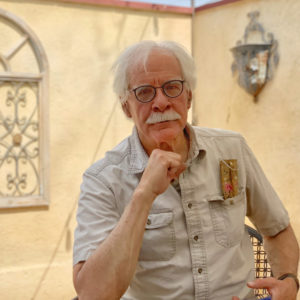 worked as a professional nature and travel photographer since moving to Flagstaff in 1982. He especially enjoys exploring reaches of the Rio while photographing landscapes, wildlife, and the various stream restoration projects in which FoRio has been a participant. For the past 8 years, he has served as Treasurer and board member of FoRio.
Dr. Paul Beier, Secretary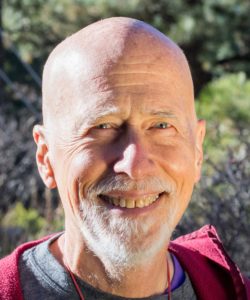 After he documented that young cougars find and use habitat corridors to maintain gene flow among mountain ranges in urban southern California, Paul has worked for over 30 years to design and conserve wildlife corridors, much of that as Regents' Professor of Conservation Biology at NAU. As trail steward for a half mile of the Sinclair Wash Trail, he maintains the trail, the wash, and the adjacent Flagstaff Labyrinth, and kills scotch thistle rim to rim. An avid contra dancer, gardener, and trail runner, he has taken 28 annual backpack trips with his daughter Celia and another 26 trips with his daughter Michele.
Dr. Denielle Perry, Vice President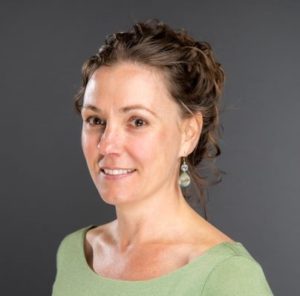 Denielle Perry is a water resource geographer who researches water and environmental policy related to river conservation and restoration. She is an assistant professor in the School of Earth and Sustainability at Northern Arizona University. Denielle has over 20 years of experience advocating for and guiding on rivers around the world. She is co-founder of the international Durable River Protection Coalition and a founding member of the US Wild and Scenic Rivers Coalition. When she's not researching rivers, she enjoys being on them with her family.
Rick Miller, Past President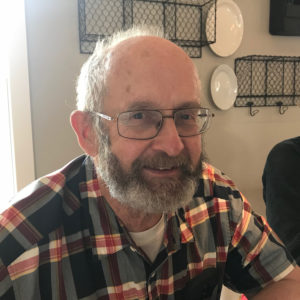 Rick is a wildlife biologist retired after 30 plus years work for the Arizona Game and Fish Department. For twenty of those years he was assigned to Flagstaff in the Habitat program, which reviews and comments on the impact of proposed projects by other agencies on wildlife and their habitats. During that time Rick got interested in projects along the Rio de Flag and some of the great people involved with those projects. He has retained his interest in the Rio ever since. He has a strong interest in wildlife and history of the Southwest and how natural resource decisions get made. Before coming to Flagstaff Rick spent two years in Thailand in the Peace Corps, five years earning a doctorate at the University of Wyoming and about three years working on the wildlife mitigation for the Central Arizona Project.
Allen Hayden
Allen Haden is an ecolog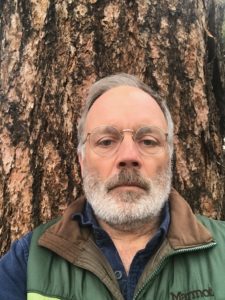 ist and president of Natural Channel Design, Inc.  He is a longtime resident of Flagstaff, former river guide, and student of river ecology and geomorphology.  He has a long experience with restoration and protection of stream channels. Allen is extremely happy to be able to join with the talented members of the Friends of the Rio de Flag and focus his experience on his backyard.
James Major
 Barbara Phillips
 Kira Russo
Ed Schenk
Ed Schenk's background is in fluvial geomorphology, river science, and springs stewardship. He currently is a stormwater project manager at the City of Flagstaff, co-owner of Dess Solutions (residential water and wastewater), a contractor for Springs Stewardship Institute, and a consultant for several other water resource projects throughout the United States. His current interests are on forest thinning impacts on water resources, ephemeral stream flood flows, and mountain biking as much of the Southwest as possible.